The 2021 Unbound Gravel Weekend Review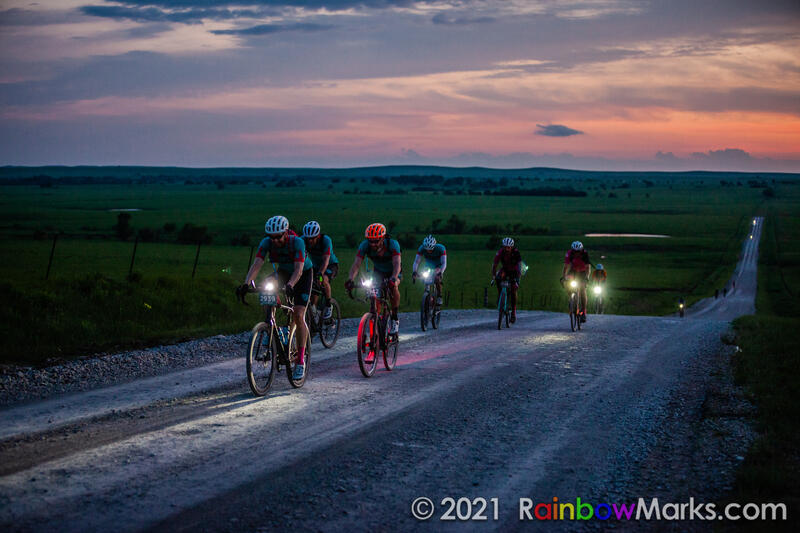 While we were at Unbound Gravel we took almost 2k photos, not all of those lives up to our standards, but here is a link to each of the four galleries of shots we took, these will open up in a new tab over on Chris' Photography site. Please stick around and read our writeup from the event too!
Unbound Gravel Photos from Rainbow Marks Photography
The Review
Two Years ago I was in Emporia Kansas for the Dirty Kanza, riding 100 miles on gravel for the first time. It wasn't easy, I was slow, and spent most of the second half helping a buddy get through the ride while he was having some serious cramping. Overall we had a great weekend of riding and I made it a point to try to get back. I made that easier by attending the Lunar Kanza in July 2019 and obtaining a lotto bypass for 2020. As for everyone, 2020 didn't go as planned, I did get a lot of riding in, but I wasn't going to be ready for 200 miles if it had happened. Earlier this year I failed to start training/riding early, and ultimately spent about 2 months dealing with some heart issues where I wasn't on the bike at all.
Because of all that, I had to defer my 2021 entry to 2022 for the Unbound Gravel event. I already had a hotel room and wanted to be in Emporia to experience the fun that comes with the event so myself and Wagner (Wags) headed on down anyways. We signed up to volunteer to work 10 hours so that we could ensure that Wags got in for 2022, and hopefully bring my brother or another friend along with us too based on my hours worked.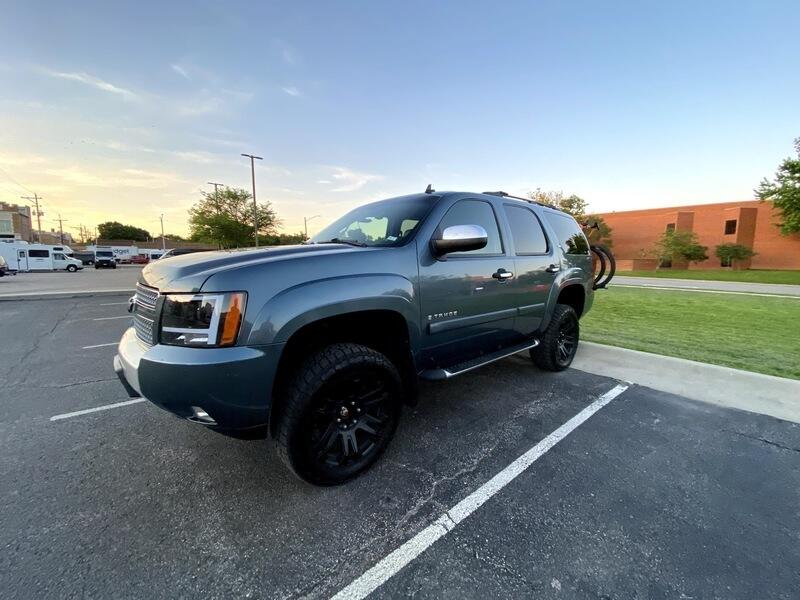 We headed down on Thursday afternoon so that we could make a quick pass through the expo before it closed down that evening. The drive down from St. Louis was uneventful, unlike our drive down in 2019, we did see a couple of gravel bikes on racks on the way west. We arrived in Emporia shortly before 6pm.
Once there we walked around the All Things Gravel Expo, checked out Gravel City and their shop and headed over to our hotel to get checked in to the Econo Lodge. While the Econo Lodge was cheap, and overall it was comfortable, we were severly disappointed the first night when we walked up to the second floor and it reeked of cigarette smoke and beer. Ultimately the hotel worked out okay, I think the guys who were smoking/drinking were workers and Friday they headed back to their homes for the weekend.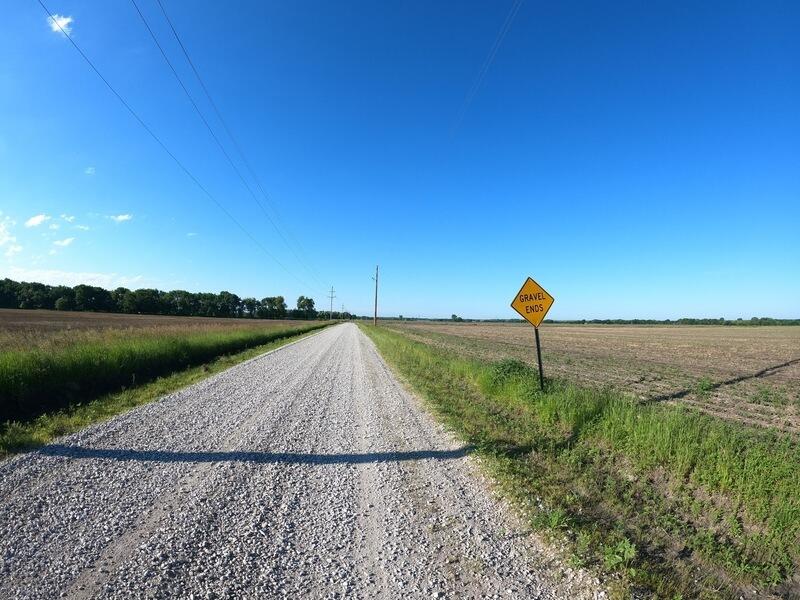 Friday morning we got up and headed back in to town, parking in the same lot from the night before. We took off on our bikes and rode the 25 mile route before we needed to be at our first volunteer assignment. The riding was great, it was definitely starting to warm up and we were thankful that we got the ride in early and that we would be "working" inside at the packet pickup area. We made another pass through the expo before work where Wags ran into a childhood friend he raced BMX with in St. Louis. In the Expo I saw Frankie Andreu and got introduced to Tinker Jaurez, BMX legend.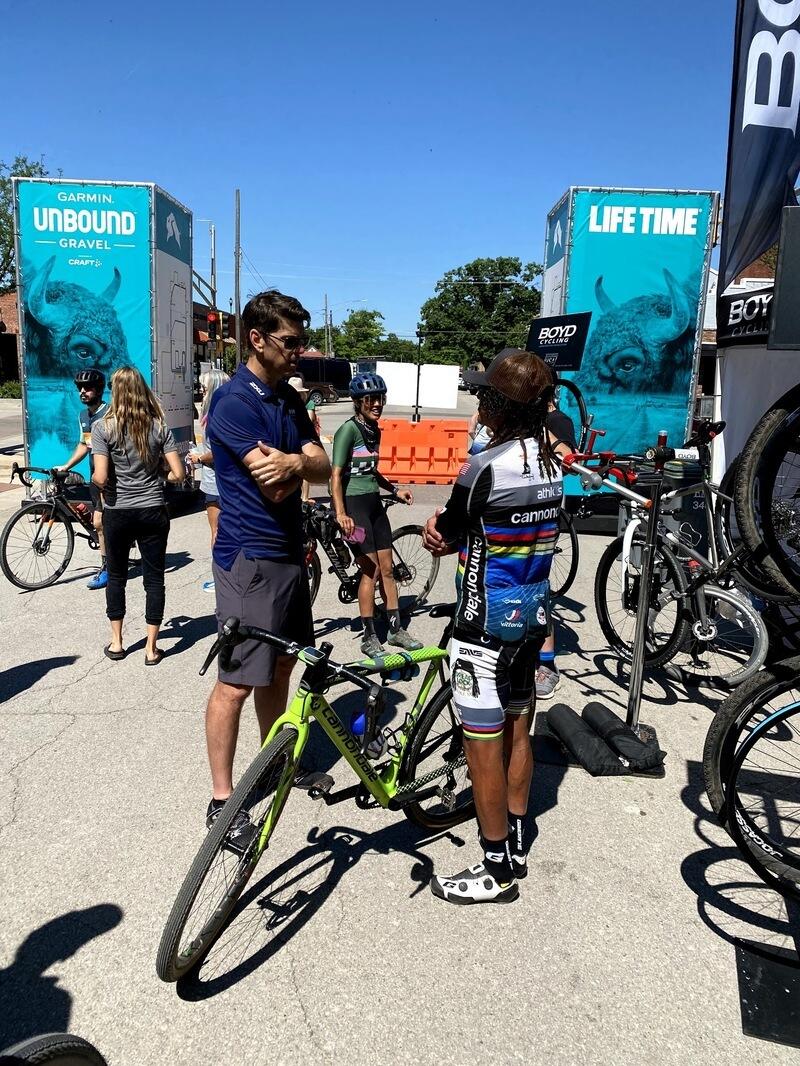 We checked in with the volunteer coordinator and I spent the next 3.5 hours handing out T-Shirts to mostly 200 mile riders, but a few 100 riders as well. I got to hand a shirt to Ashton Lamby and Amity Rockwell among many others. Wags was passing out bags during that time and got to give a bag to both of those riders as well. He also talked to Jeremiah about the Impossible Route. After working we made another pass through the Expo to grab any additional swag we had missed.
As a Vegan (almost 1.5 year now) I was worried about what I might find to food. At Gravel City I saw a gentleman behind the counter with a tofu bowl, so I asked where he got it and he pointed me to Chi Em Eats, a vietnamese place just down the street. I ordered a bowl from them and picked it up, Wags grabbed another burrito from the food truck at the expo and we sat and talked to a few locals over dinner.
We had a great experience with every local we ran into in Emporia, they all appear to love the event and all the people it brings into town. We even ran into a guy an hour out of town when filling up with gas that was happy we were heading down.
Saturday morning we got up early and headed north to Alma where we would be spending the morning working the first checkpoint on the 200 mile route. Most of my time there was spent directing/holding traffic at the one flashing light in town, stopping traffic when any riders were coming through, and letting the traffic through at appropriate times. Almost every one of those we had to stop was pleasant and supportive, though I do recall one truck that wasn't too happy about having to take 30 seconds out of his day to sit there.
While in Alma I got to spend some time walking around with my camera, getting some photos of the leaders of the 200 coming through, and then various other riders coming through, getting service, and heading out of town, you can see those linked here.
After our volunteer time in Alma, Wags and I were starving, so we grabbed lunch at the local mexican joint before heading back towards Emporia. We were exhausted, and initially planned to head back to the hotel and rest of before heading back into the fun of the finish area. On the way down we checked the results and noticed that the leaders from the 200 race were just getting through Council Grove, this caused us to divert west over to Americus so that we could sit on the side of the road and get some photos and cheer people along.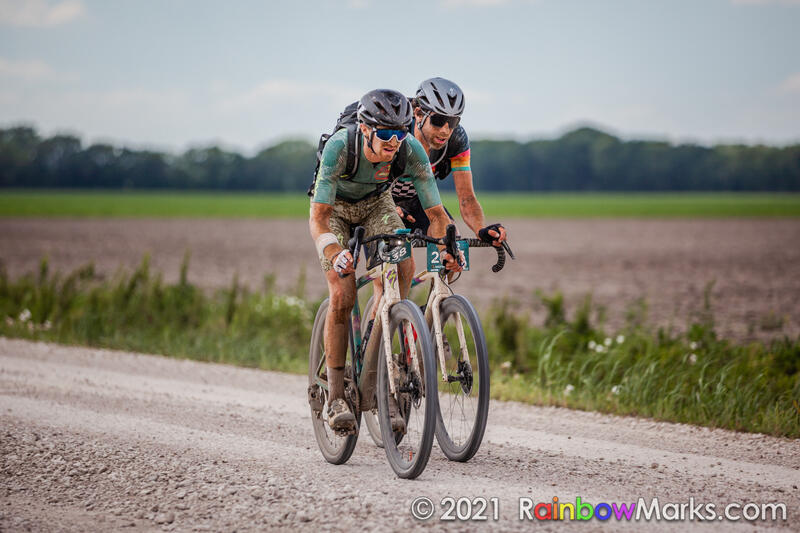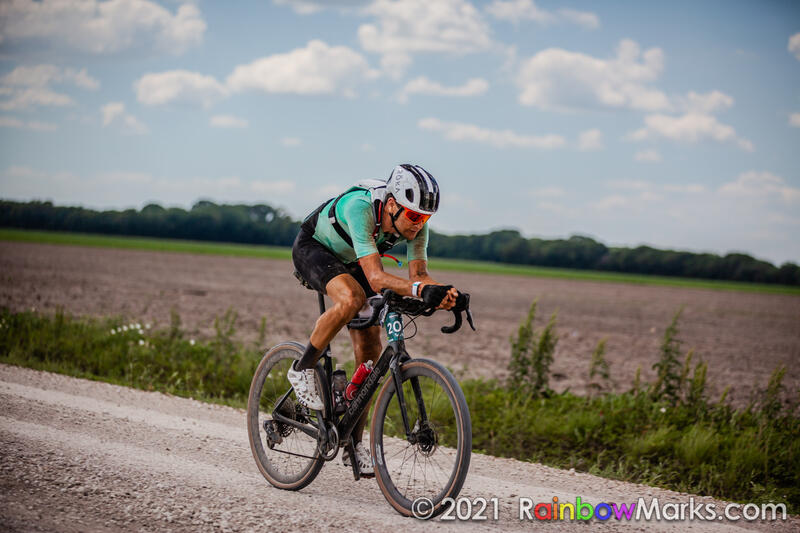 We got to see the top 5 200 mile riders pass by, and a number of 100 mile riders before we headed back into town. Later that evening we went back out to the finish area, I really wanted to try to get a selfie with Alison Tetrick to go with the one I got with her in 2019.
From the finish line I wanted to see if we could get somewhere on course to try to get a good sunset shot with riders out on the course, and then some night sky photos out there as well, ideally with a rider or two. We headed west towards Lake Kahola, I remembered that area from my prior to rides there in Emporia, and I knew that some of the gravel roads out there might provide me a good place to shoot from.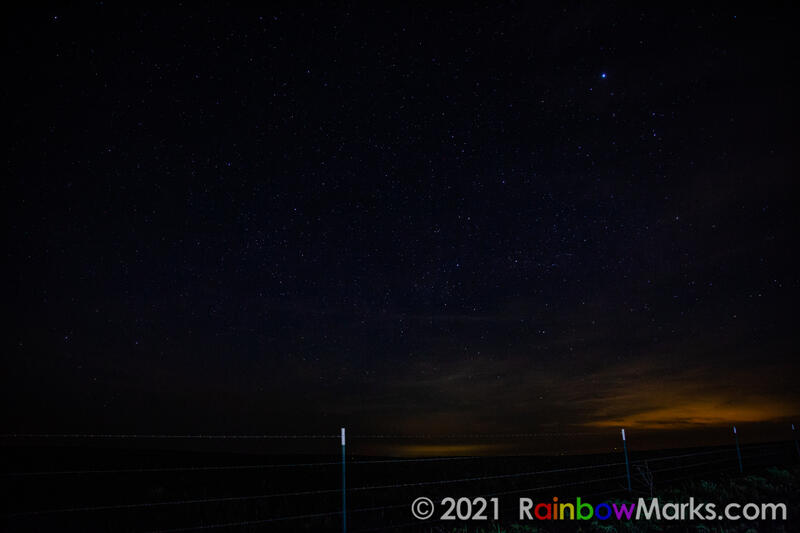 I ended up not getting the great Night Sky shots that I wanted, but we did sit out on the course on a climb just before the 20 miles left point, where we cheered on riders until just after midnight. I took photos until I just couldn't get any decent ones in the dark, with a couple of night sky shots turning out. It was a somewhat cloudy night and more clouds definitely moved in the longer we sat there.
The riders that came by mostly appeared to be appreciative of our cheering at them. We found that they either were thankful, or zombie like (understandable after 180 miles). I never thought I would have so much fun at an event not riding, but Wags and I had a blast all weekend. Being there, cheering people on, encouraging them to keep going, taking photos, helping out, it was great.
If you don't get into the Unbound Gravel event next year through the lottery, you absolutely should look at volunteering. This year the deal was that you had to work at least 10 hours to get a bypass for 2022, I would assume they will do something similar for 2023, you should consider this! It's a great intro to the Emporia atmosphere and gives you time to get out there on the course and get some rides in for you as well.
Thanks to everyone within the LifeTime and Unbound organizations for a great weekend!
See you next year, I'm planning on 200 miles, training started last month.