New Gear: Salsa Woodchipper Carbon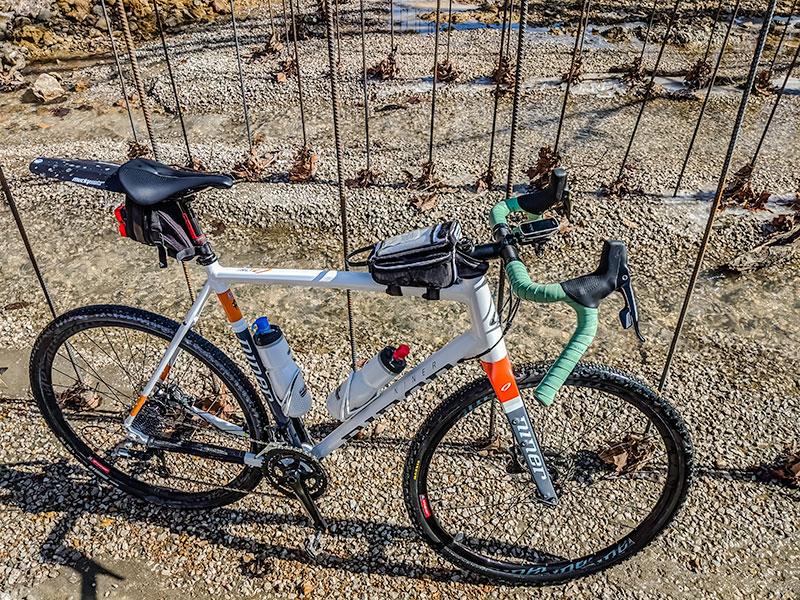 Note: This is not a paid advertisement, these bars were purchased by BicycleTips.com via our local bike shop at retail.
Last weekend we got out to the Prairie Roubaix 100k Rural Assault Ride down in St. James, MO. A few days before the ride I picked the Niner RLT up from Trailhead Bicycles after getting a mid winter tune up and new bars installed!
Sometime last year I decided I was going to upgrade my bike in 2020, initially that meant replacing it, I was thinking about trying to fork over the cash for Niner RLT MCR, but after seeing that they are limited in the size of the frames that they have (I'm 6' 4") I decided that I would stick with the current bike and look at doing some upgrades to it.
The first thing I decided was the Salsa Woodchipper Carbon bars, in 44mm. I had them wrapped in Fi'zi:k bar tape, a mint/olive color which I thought was the best option (available in the shop) to go along with my orange/white RLT. I didn't want to do black on the bars this time around, and might change the tape up before Dirty Kanza.
So a quick review on the bars, after doing 100k on Sunday:
I found that going down into the drops was an experience, once I got used to it, I loved it, but it was definitely wide and felt odd at first. Reaching the brakes can be a little struggle at first, but once you get the feel for it I think it is much better. The overall ride was better, it was a cold ride, so I had my winter gloves on, but I didn't experience any numbness or reduced grip strength as I have in previous long rides.
I've still got a lot of training to do, and The Mid South coming up, so we'll see how my hands hold up as we get into some real distance in the coming months.
If you're looking for a nice upgrade for your current ride, be sure to check out the Salsa Woodchipper.