Gravel Bike Saddle Thoughts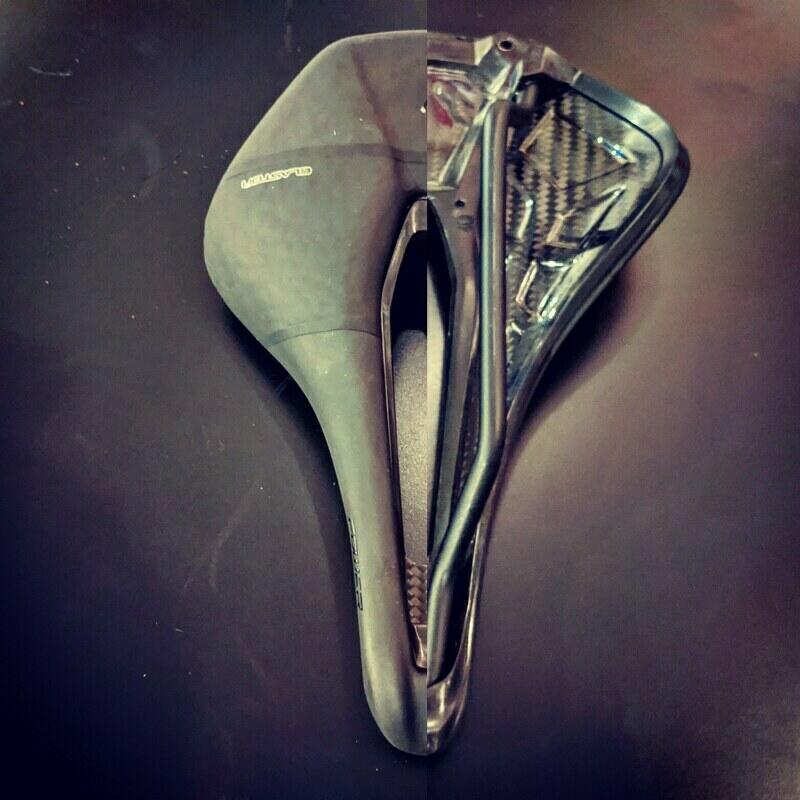 Earlier this year I had a Retul Bike fit done at Trailhead Bicycles in Ellisville, MO. One of the changes made during that fitment was to my saddle. At the time I upgaded to a Specialized Power Expert as my saddle for the Niner RLT I rode on gravel all year. This change was night and day, completely mindblowing how much of a difference it made to my comfort level while riding. So much that when I got off the gravel bike in August to prep for Pedal The Cause on my road bike I moved the saddle over to that bike as well.
Over the past few months I've been thinking about getting another saddle, so that I didn't have to switch one saddle between two bikes. I was thinking I would just get another Power Expert. Instead I talked myself into a little upgrade.
Say hello to my new Specialized Power Pro Elaston. I've gone ahead and put it on the trainer for now, but plan to put it onto the gravel bike here soon and start using it as my full time gravel saddle.
The saddle is made with a FACT carbon shell, and titanium rails, both helping to decrease weight. The Elaston foam is made up of beads, expanded into the foam.
I'm really excited about this saddle and how comfortable I hope it is to ride. I'll do another review once I have some mileage on the saddle itself, outside of the short stint I did on the trainer/zwift this morning.