Almost time for the Team LIVESTRONG Challenge Davis 2012, 100 mile ride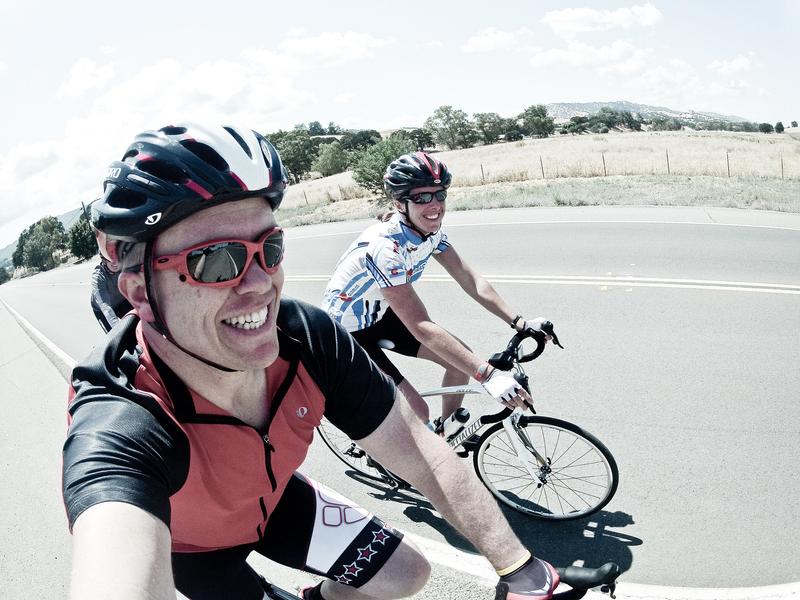 It has been far too long since I've blogged here on BicycleTips.com, hopefully I can pick up the pace here pretty soon. Natalie and I are just over 48 hours away from our 100 mile bike ride in Davis California for the Team LIVESTRONG Challenge. We both haven't ridden near enough in the past two weeks, but hopefully we are still ready for the ride. We did put in a training ride up in Vacaville a few weeks ago (strava route) and a climbing/raining ride in Maui during our vacation earlier this month (strava route).
This afternoon at lunch I ran to REI and picked up some things for the weekend including:
This evening I got home, cleaned and lubed Natalie's chain, and then used the Park Tool system to clean the chain on my bike (her chain was much cleaner as it has far less use on it). The Park Tool system worked amazingly, if you are looking for a chain cleaning solution for your bike, I highly recommend picking it up. (buy now Park Tool Chain Gang Chain Cleaning System - CG-2
)
We are heading up to Davis on Saturday morning, to get checked in, and get to our hotel for hopefully a good night's rest. We are staying at the Davis Days Inn, which happens to go for $1500/night (if you search on Priceline). We got a room for ~$75 using the name your own price, a savings of 95%!
If you will be at #LSCDavis this weekend, feel free to find me and Natalie, we will be decked out in our Team ITM America kits! (See the kit)
If you haven't donated to our ride yet, and are so inclined, please do so by clicking on one of our individual pages via the Team Page (http://laf.livestrong.org/goto/itmamerica).